Dabbrook Engineering Timeline History
1st November 2021
Dabbrook Engineering and Power Mechanical enter into a Joint venture to promote combined solutions leveraging off the expertise of both companies.
Power Mechanical provides their customers with total Valve Automation Solutions. They supply pneumatic, hydraulic, electric, solar powered, sub-sea and gas operated valve actuators suitable for heavy duty applications such as gas transmission systems, on and offshore oil and gas production facilities, land and sub-sea export and import pipelines. Effectively the product range covers the full spectrum of the Oil and Gas industry.
View Website: Power Mechanical
28th October 2021
Dabbrook Engineering awarded approved Mandate from Technor Italsmea S.P.A and appointed Authorised workshop for UK.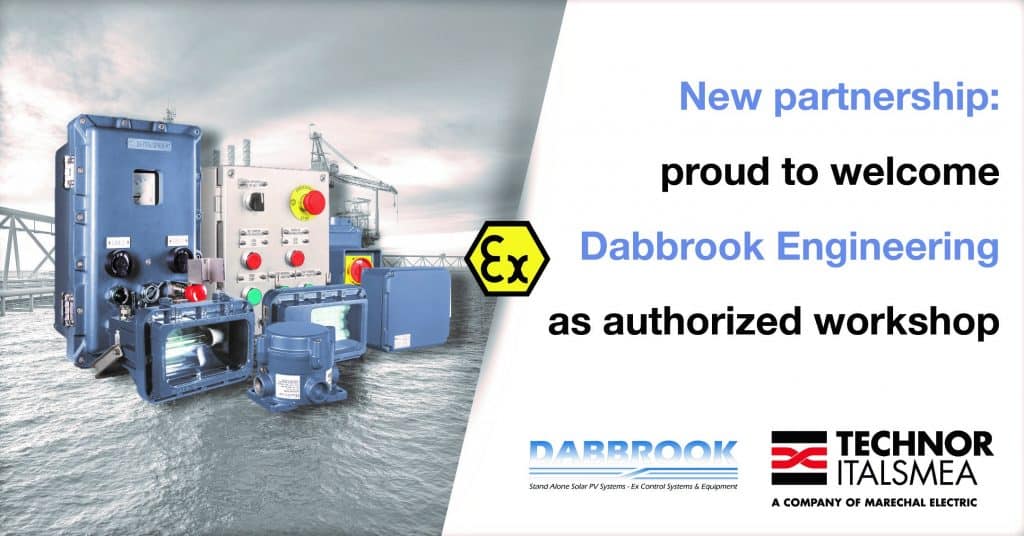 21st September 2021
Dabbrook Engineering awarded 31 Solar Charging Systems and 31 Cathodic protection systems for Middle East Major onshore Producer.
14th December 2020
Dabbrook Engineering awarded major Solar Project for 122 Charge Regulator systems for large national oil producer in the Middle East.
26th October 2017
Dabbrook Engineering accredited to ISO 9001 2015
2016
Dabbrook was reformed and established once more by the existing management and engineering team.
2016
Xylem ceased Dabbrook operations in Great Yarmouth.
2015
Xylem Inc acquired 100 percent of Tideland Signal Ltd.
2014
Tideland became the 100 percent owner of Dabbrook.
2009
Tideland Signal Ltd acquired partial ownership in Dabbrook.
1979 - Company Formation
Our pedigree in the industry spans 40 years starting with the formation of the original Dabbrook in 1979